Episodes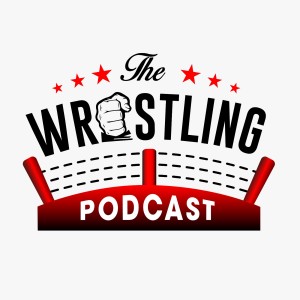 Friday Aug 20, 2021
Friday Aug 20, 2021
He's back!
We first caught up with DDT star Konosuke Takeshita last October, in what was our first interview ever on The Wrstling Podcast.
Now, the main man has returned and as fate would have it, we speak again on the eve of a titanic clash with current KO-D Openweight Champion Jun Akiyama. 
Take talks us through his last twelve months, which include his first two matches against Akiyama, the formation of The 37KAMIINA, a stint in AEW and winning the King of DDT tournament. 
We then set the table for Wrestle Peter Pan, which airs on Wrestle Universe this Saturday and features an INCREDIBLE jam-packed card.


If you're interested in watching Wrestle Peter Pan 2021, check out the links below:

WRESTLE UNIVERSE: https://www.ddtpro.com/universe |
English guide on how to subscribe: https://support.ddtpro.com/hc/ja/articles/360008018073

Konosuke Takeshita on Twitter: @Takesoup
Mr. HAKU on Twitter: @misterhakusan
DDT English Update on Twitter: @ddtpro_eng

In addition, you can find us at: @wrstlingpod, @metaphwoarr, & @LWyatt_probably
Find all our links at wrstlingpod.com