Episodes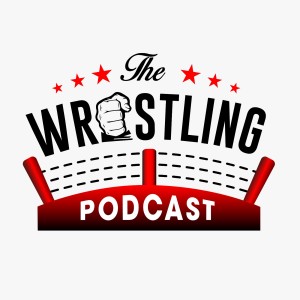 Friday Nov 20, 2020
Friday Nov 20, 2020
This week, the boys roll out the green carpet as they gear up for Pro Wrestling NOAH's big show on November 22nd. To help them do that, Liam and Gareth are joined by NOAH expert Hisame, in a conversation that encapsulates both the past and present of The Ark.
Elsewhere, Stardom's Sendai Cinderella show gets the cross-examination treatment as well as all of the usual news and coverage that you've come to expect from The Wrstling Podcast.
If you'd like to learn more about Pro Wrestling NOAH, we'd encourage you to follow Hisame's account which is @Hi5ame - a real goldmine of information.
Whilst you're over on the socials, please do consider following us on @wrstlingpod, @metaphwoarr and @LWyatt_probably for more content throughout the week.
You can find all our links at wrstlingpod.com
Thanks as always to @rob_hawkins for our wonderful theme tune.