Episodes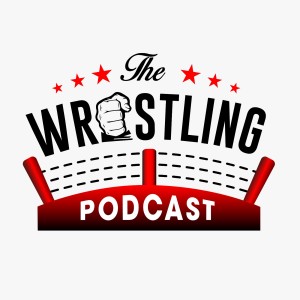 Friday Oct 21, 2022
Friday Oct 21, 2022
Holy smokes, we have OFFICIALLY made it to episode 100!
Thanks to everyone who has listened thus far and joined us on this journey.
We mark the event by speaking with one of our most sought after guests, DDT-Pro star Chris Brookes!
We chat about life in Japan, helping UK wrestlers make it out to DDT & TJPW, and a whole heap more. Enjoy!
You can follow our guest on Twitter @OBEYBrookes
And be sure to follow our socials for more content throughout the week: @wrstlingpod, @metaphwoarr and @LWyatt_probably.
Find all our links, including our new Patreron, ko-fi, and YouTube at wrstlingpod.com
A special thanks to Matt Charlton for our shiny new Twitter header he illustrated for us. Be sure to follow him for some incredible wrestling art work @ShiningWizardsDs
Thanks as always to Rob Hawkins for our wonderful theme tune.
Find Rob at @rob_hawkins.