Episodes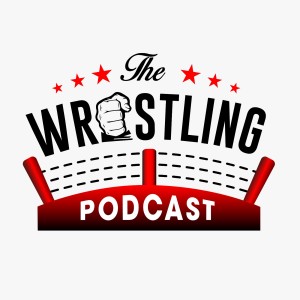 Wednesday Apr 07, 2021
Wednesday Apr 07, 2021
It's a special bonus edition of The Wrstling Podcast featuring a full-length interview with Edith Surreal (FKA Still Life with Apricots & Pears).
Liam and Gareth are joined by ITR's own Sondra Ruth as they discuss Edith's career, style and more.
The perfect way to gear up for The Collective weekender, sit back, relax and enjoy a fun and insightful conversation with one of the industry's hottest rising stars.
To hear more from Edith, you can follow her on Twitter at @edithsurreal or visit her website at www.edithsurreal.com.
The Collective weekender runs on  April 8th, 9th and 10th. Events can be purchased individually or as a bundle via FiteTV.


And be sure to follow our socials for more content throughout the week: @wrstlingpod, @metaphwoarr and @LWyatt_probably.
Find all our links at wrstlingpod.com
Thanks as always to Rob Hawkins for our wonderful theme tune.
Find Rob at @rob_hawkins.