Episodes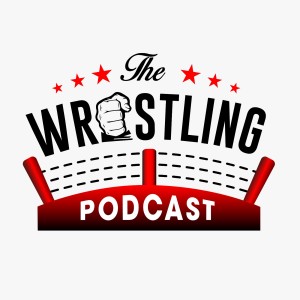 Friday Jun 24, 2022
Friday Jun 24, 2022
This week, the Forbidden Door runs through The Wrstling Podcast as Gareth interviews none other than the voice of New Japan himself, Kevin Kelly!
Ahead of the huge AEW/NJPW crossover event this weekend, Kevin talks us through the road preceding, touching Dominion, Best of the Super Juniors and of course, New Japan STRONG. 
In addition, we look at previous cross-promotion events, such as NJPW/ROH and January's NJPW/NOAH, and consider how Forbidden Door may build on those shows.
Find the Fred Rosser documentary discussed in the ep here.
You can follow Kevin on Twitter: @realkevinkelly
Follow our socials for more content throughout the week: @wrstlingpod, @metaphwoarr and @LWyatt_probably.
Find all our links at wrstlingpod.com
Thanks as always to Rob Hawkins for our wonderful theme tune.
Find Rob at @rob_hawkins.