Episodes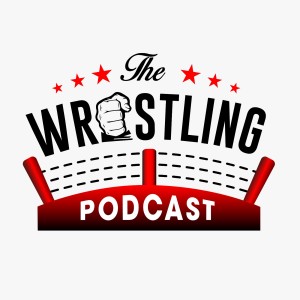 Thursday Jun 09, 2022
Thursday Jun 09, 2022
We conclude CybrFightFstival by welcoming another world champion to the podcast, none other than the KO-D Openweight Champion, Tetsuya Endo!
This interview covers a lot of bases, exploring both Endo the man and Endo the wrestler. We learn about his introduction to wrestling, his rivalry with Konosuke Takeshita and working with Jun Akiyama, whilst also touching on his love of beetles, unique diet and more!
For us, this interview offered a generous insight into one of wrestling's most exciting performers – we hope you enjoy it too.
You can follow our wonderful guest at @entetsu_ddt
and if you want to watch CyberFight Festival 2022 join WRESTLE UNIVERSE: https://www.ddtpro.com/universe |
English guide on how to subscribe: https://support.ddtpro.com/hc/ja/articles/360008018073
In addition, you can find us at: @wrstlingpod, @metaphwoarr, & @LWyatt_probably
Find all our links at wrstlingpod.com