Episodes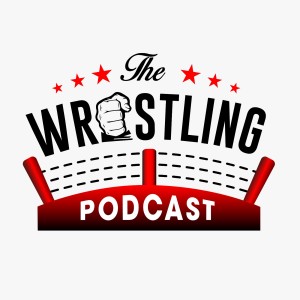 Monday Jun 06, 2022
Monday Jun 06, 2022
We are on the road to CyberFight Festival 2022 and continue our run of interviews with none other than Ken Ohka of Ganbare Pro!
Ken talks us through his beginnings in wrestling, his time in DDT and of course, Ganbare Pro.
We also touch on Team GanPro's upcoming match at CFF and what a win over Team DDT would mean to CyberFight's underdog promotion!
You can watch the show/clips we discuss on YouTube or on WrestleUniverse.
Follow Ken Ohka on Twitter:@1600sekigahara and GanPro:@ganpro0417
You can also follow Farrah, our wonderful translator! @farrahakase
Follow our socials for more content throughout the week: @wrstlingpod, @metaphwoarr and @LWyatt_probably.
Find all our links at wrstlingpod.com
Thanks as always to Rob Hawkins for our wonderful theme tune.
Find Rob at @rob_hawkins.