Episodes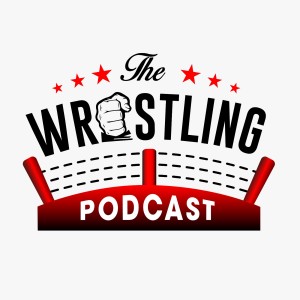 Monday May 30, 2022
Monday May 30, 2022
Interview Season is back and CybrFight Fstival 2022 has officially begun!
We kick things off with something of a 'pinch me' moment for The Wrstling Podcast, as the boys welcome long-time favourite and current GHC Heavyweight Champion Go Shiozaki to the podcast!
Go walks us through his training, the differing philosophies of Yoshinari Ogawa and Harley Race, preparation for Satoshi Kojima and that stare down with Kazuyuki Fujita. 
Alongside all the usual silliness, this one is filled with unexpected insight into one of wrestling's living legends – He is NOAH!
You can follow Go on Twitter: @goshiozaki54039
and if you want to watch CyberFight Festival 2022 join WRESTLE UNIVERSE: https://www.ddtpro.com/universe |
English guide on how to subscribe: https://support.ddtpro.com/hc/ja/articles/360008018073
In addition, you can find us at: @wrstlingpod, @metaphwoarr, & @LWyatt_probably
Find all our links at wrstlingpod.com