Episodes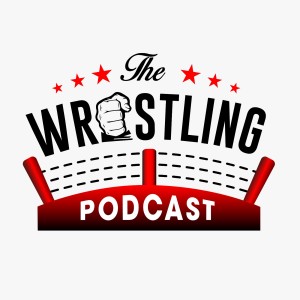 Friday May 27, 2022
Friday May 27, 2022
It's a shorter episode this week, as the boys look at the Hana Kimura tribute show 'Bagus!' and reflect on the late performer's impact. 
Elsewhere, Liam and Gareth take a whistle stop tour around the wrestling world, catching up on the latest goings on and forthcoming shows.
Finally, the team have a very exciting announcement which we hope you will all be excited for!
As mentioned during the show click here to watch Mr Haku's interview with Rina Yamashita!


Follow our socials for more content throughout the week: @wrstlingpod, @metaphwoarr and @LWyatt_probably.
Find all our links at wrstlingpod.com
Thanks as always to Rob Hawkins for our wonderful theme tune.
Find Rob at @rob_hawkins.