Episodes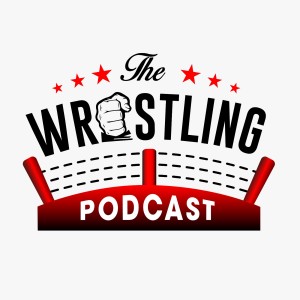 Friday Mar 11, 2022
Friday Mar 11, 2022
This week, we speak with one of the moist exciting professional wrestlers on the planet, who whilst still in his mid-twenties is already considered one of the finest performers in the world. We are of course talking about DDT-Pro star Yuki Ueno!
The former DDT Universal champion joins Gareth and guest host-come-translator extraordinaire Farrah, to discuss his beginnings in wrestling, the brotherhood of THE37KAMIINA and of course, his upcoming match at DDT's Judgement 2022.
For added value, we recommend you listen to this episode in a sauna* or failing that, get cosy, light some sandalwood incense and enjoy the story of one of Japan's premier pro wrestlers. 
*This does not constitute advice. The Wrstling Podcast is not liable for any injury or damage to equipment held.
If you're interested in watching Judgement 2022, check out the links below:

WRESTLE UNIVERSE: https://www.ddtpro.com/universe |
English guide on how to subscribe: https://support.ddtpro.com/hc/ja/articles/360008018073

Yuki Ueno on Twitter: @dna_ueno
Shota on Twitter: @shota0810
Farrah on Twitter: @farrahakase

In addition, you can find us at: @wrstlingpod, @metaphwoarr, & @LWyatt_probably
Find all our links at wrstlingpod.com