Episodes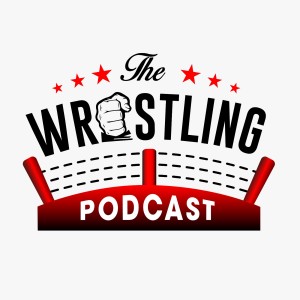 Friday Jan 28, 2022
Friday Jan 28, 2022
Hot off last week's back to back interviews, The Wrstling Podcast is back and discussing wrstling from all around the globe!

This week Liam & Gareth travel first to the USA for GCW and their biggest show to date The Wrld on GCW, then to their homeland of England to discuss Wrestling Resurgence's main event from their show Bring Me The Mask of Cara Noir.
Last but not least, they make a return journey to Japan's Ichigaya square for ChocoPro's 195th offering.
Be sure to follow our socials for more content throughout the week: @wrstlingpod, @metaphwoarr and @LWyatt_probably.
Find all our links at wrstlingpod.com
Thanks as always to Rob Hawkins for our wonderful theme tune.
Find Rob at @rob_hawkins.