Episodes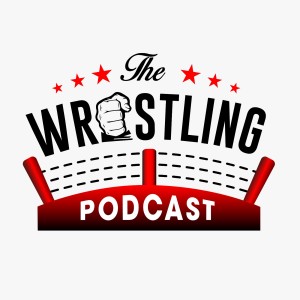 Friday Oct 01, 2021
Friday Oct 01, 2021
And we're back! This week we're joined by the other half of the GHC Tag Team Champions and one of the semi-finalists in this year's N-1 Victory Tournament; Kaito Kiyomiya!

We cover all sorts including the first wrestling Kiyomiya saw, his goals for the year ahead, favourite karaoke tracks and much, much more! 

No Liam this week so Gareth is joined by the wonderful Farrah for the remainder of the episode they discuss DDT Who's Gonna Top? and definitely don't go on any tangents.
If you're as excited to watch the N1 as we are, you can watch the final on DDT Universe:
WRESTLE UNIVERSE: https://www.ddtpro.com/universe |
English guide on how to subscribe: https://support.ddtpro.com/hc/ja/articles/360008018073

Follow NOAH Global on Twitter: @NOAHGlobal
Follow Kiyomiya on Twitter: @NOAH_Kitamiya
And be sure to follow our socials for more content throughout the week: @wrstlingpod, @metaphwoarr and @LWyatt_probably.
Find all our links at wrstlingpod.com
Thanks as always to Rob Hawkins for our wonderful theme tune.
Find Rob at @rob_hawkins.