Episodes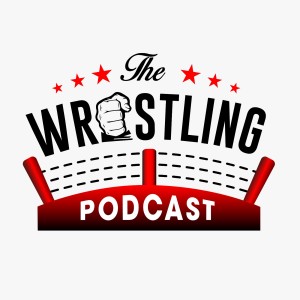 Friday Aug 06, 2021
Friday Aug 06, 2021
The Wrstling Podcast welcomes the wonderful Waka Tsukiyama to the show this week!
Waka is at an interesting point in her career, having recently left Actwres girl'Z and is excited to discuss her future plans and ambitions. 
This episode also marks the debut appearance of our shiny new translator Farrah, who we're delighted to have on board for future interviews!
There's so much ground to cover in this one, from Act to Prison Break – we hope you enjoy!
--
To find our guests on Twitter, it's Waka at @Waka_Mm3 and Farrah at @farrahakase.
To support your boys, please consider rating, reviewing and/or subscribing to the podcast, as well as following us on Twitter at @wrstlingpod.
Find all our links at wrstlingpod.com
Thanks as always to Rob Hawkins for our wonderful theme tune.
Find Rob at @rob_hawkins.