Episodes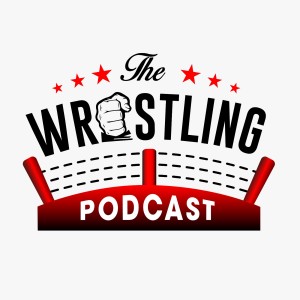 Friday Jun 18, 2021
Friday Jun 18, 2021
It's a bumper episode this week as the boys welcome Ganbare Pro stars Yuna Manase and Shota to the podcast!
With the assistance of brilliant interpreter and podcast favourite, Mr Haku, Yuna and Shota discuss their individual careers and what makes them tick.
In addition, the pair shine a light on the happenings of Ganbare Pro and why news fans should give it a chance. 
It's a brilliant, insightful conversation which we have no doubt will get you in the mood for Ganbare Joshi's forthcoming show, which streams live on Wrestle Universe on Saturday 19th.
You can find our guests on Twitter at - @shota0810 & @yunamanase
You can follow Mr. Haku & his alter ego DDT/TJPW English Update - @misterhakusan & @ddtpro_eng
Be sure to follow us on Twitter! You can find us at: @wrstlingpod, @metaphwoarr, & @LWyatt_probably
Find all our links at wrstlingpod.com