Episodes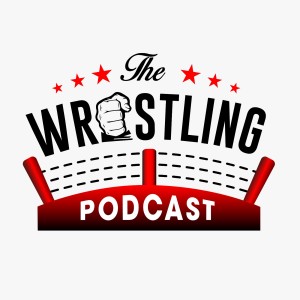 Friday Feb 05, 2021
Friday Feb 05, 2021
The Wrstling Podcast goes into overdrive this week, with coverage of Game Changer Wrestling's 24 hour wrestlethon 'Fight Forever'.
Focusing on 'For The Culture' and 'Big Gay Block', the boys are joined by Inside the Ropes podcaster and writer Sondra Ruth, who offers her insight on the shows, GCW and the US indy scene at large.
Elsewhere, Liam and Gareth speak to Melbourne City Wrestling Heavyweight Champion Adam Brooks as he prepares to defend his belt for the first time in 12 months at MCW Homecoming against long-time rival Slex.
All this as well as a brief look at the gathering of 'Wrstling' promotions in AEW, where New Japan alongside a plethora of Joshi companies convened this week.
You can follow our guest Sonda at @SondraRuthITR
And be sure to follow our socials for more content throughout the week: @wrstlingpod, @metaphwoarr and @LWyatt_probably.
Find all our links at wrstlingpod.com
Thanks as always to Rob Hawkins for our wonderful theme tune.
Find Rob at @rob_hawkins.