Episodes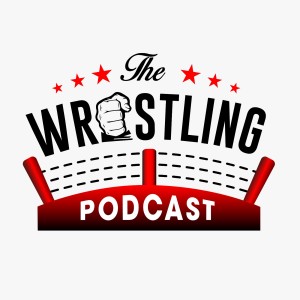 Friday Jan 01, 2021
Friday Jan 01, 2021
The Wrstling Podcast is back for a new year, with the boys looking to start things off with a bang by presenting their 20 favourite matches from the year 2020.

As with last week's 'Happy List' of top 10 wrestlers, Liam and Gareth have applied their unique (and somewhat loose) criteria, highlighting matches that have stuck in the memory, sparked an emotion or have been just downright brilliant.
With contributions from Stardom, New Japan, AAA and more, tune in to find out if your favourite non 'E matches have made the cut on this year's Wrstling 20.
And be sure to follow our socials for more content throughout the week: @wrstlingpod, @metaphwoarr and @LWyatt_probably. You can find all our links at wrstlingpod.com
Thanks again as always to Rob Hawkins for our wonderful theme tune.
Find Rob at @rob_hawkins.